How to Free Up Storage Space on iPhone and iPad
If your iPhone or iPad is full, there are several things you can do to claw back storage space. In this guide, we run through several options and methods available to free up storage on iOS devices. Keep reading to learn what they are.
Every iPhone and iPad comes with a set storage capacity ranging from 16 GB to 512 GB for iPhone, and 16 GB to 1TB for iPad. While it's always a good idea to buy a model with the biggest storage you can afford, after a while even the highest storage devices can fill up, and it often happens when you least expect it.
From the music you buy and the apps you download, to the photos you take and the messages you receive, all of that content has to live somewhere on your device. And when your iPhone or iPad storage is full, it's not like you can increase it. What you can do, however, is free up your existing storage. Here's how.
Basic Storage-Saving Tips
Apple is aware that many people struggle to manage storage on their devices, which is why it has introduced more and more tools with successive versions of iOS to help users keep on top of the kinds of apps and media that often eat up precious megabytes.
Launch the Settings app and select General -> iPhone/iPad Storage, and the amount of storage space you've used is shown in the color-coded bar at the top. Below it, you may see a list of recommendations for optimizing storage, by reviewing and deleting large attachments, for example.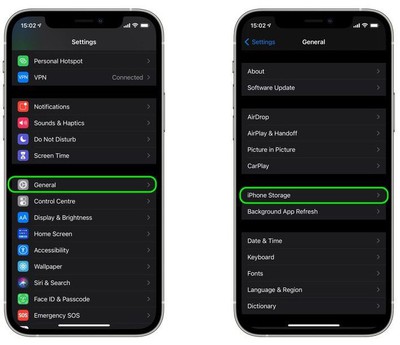 These recommendations are followed by a list of installed apps and the amount of storage each one uses. The list also tells you when you last used each app, allowing you to easily find and delete the apps that you haven't used for a while or not at all.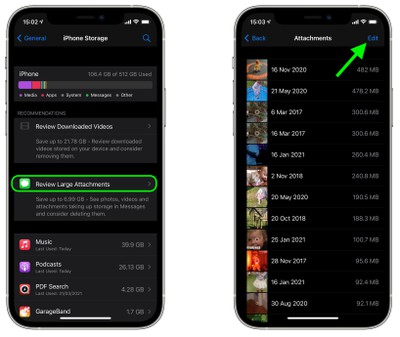 When you delete an app, its icon, app data, and any user-generated data is removed. That's fine if you don't intend to use the app again, however Apple also lets you offload apps, which frees up storage space, but leaves the app's icon and user data in place. If an app you use a lot is taking up a lot of space, it's worth checking if you can clear any cache associated with it.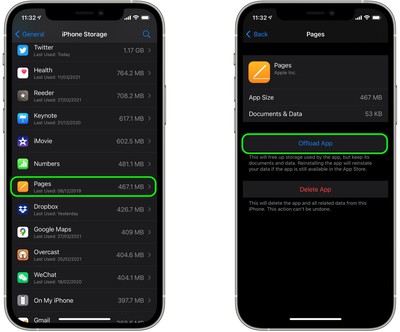 Another option that Apple added to iOS not so long ago is the ability to prevent your iPhone or iPad from from automatically installing software updates. It used to be the case that new software updates were downloaded automatically in the background and then installed through an Automatic Updates feature. However, in iOS 13.6 and later, the Settings app includes toggles that let you choose whether updates are automatically downloaded…Read more>>
Source:-macrumors
Share: