Instagram asks suspected bots to verify themselves with video selfies
Instagram is asking some users to provide a video selfie showing multiple angles of their face to verify that they're a real person, according to screenshots posted to Twitter by social media consultant Matt Navarra. The social network has long struggled with bot accounts, which can leave spam messages, harass people, or be used to artificially inflate like or follower counts. A followup tweet from Meta-owned Instagram says it's asking suspicious accounts to verify they're human, not bots.
According to XDA Developers, the company started testing the feature last year but ran into technical issues. Multiple users have recently reported being asked to take a video selfie to verify their existing accounts.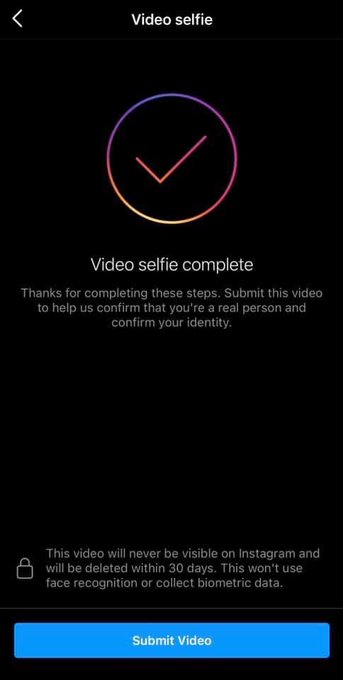 Another writer on Twitter, Bettina Makalintal, posted a screenshot of the help screen for the step where you actually take the video selfie — it reiterates that it's looking at "all angles of your face" to prove that you're a real person and shows that the verification screen is showing up for multiple people.
I made several attempts at setting up a sketchy-looking Instagram account and was never presented with the video challenge. Instagram posted on Twitter that accounts that had suspicious behavior (such as quickly following a ton of accounts) could be asked to do a video selfie. The company also reiterated that the feature doesn't use facial recognition, and said that Instagram teams review the videos…Read more>>
Source:-theverge
Share: